King Faceman
Realman Movement front-liner, King Faceman is set to release his debut EP.
The EP dubbed "Realman Love" is the artist's maiden compilation and according to him, the 5-track, masterpiece features Stati Willvic and Ntimbeatz with the production.
The title of the EP really defines how real men show love.
"Realman Love" is scheduled to be out soon and we certainly can't wait for this EP to drop.
Take a look of the cover art for "Realman Love" below..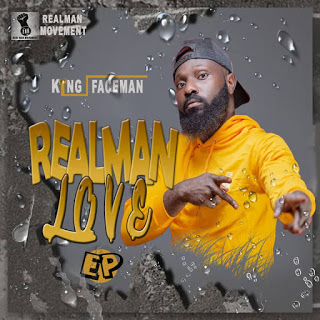 Realman Love EP cover art