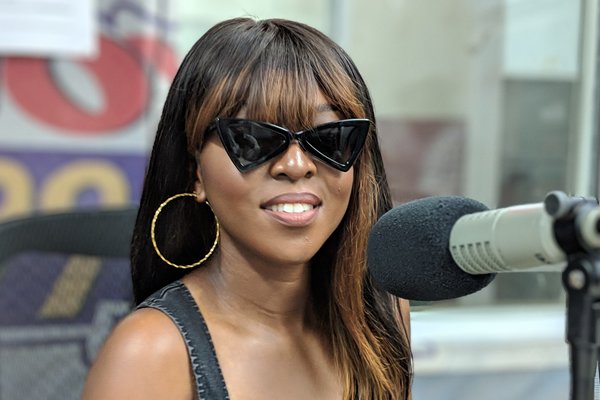 Popular actress Yvonne Okoro has spoken. She will not be exclusive with a guy until she is married to him.
Speaking on Daybreak Hitz on Hitz FM, the actress said she cannot claim a man or let him into her world exclusively because it might be blocking the chance of another person 
"We're together. You and I know we're together. I won't cheat. I'm in a committed relationship with you," she said. "However, I won't let you into my world like that because when we break up what happens? I come and explain to the world why?"
Yvonne Okoro told the Andy Dosty, host of the show, she keeps her relationships private because if not, she would have to explain it to the world.
The host of the cooking show, "Dining with Cooks and Braggarts" said: "It doesn't mean I change guys just that I haven't claimed anybody and nobody can claim me."
"If you've realised I've kept my relationships secret. When [the relationship doesn't work out] and I cry at home it's me, my sisters and my parents that know I'm crying, that's it," she stated.
However, the actress said she does not like to tell a guy what she expects in him because they tend to act how she describes and it can get a little irritating.
The talented actress has faced rumours of dating musician Criss Waddle to having a secret child with footballer Emmanuel Adebayor. She and other single actresses in the movie industry have faced pressure from the public to marry.
Ms Okoro said contrary to popular belief, she has never said or posted anything about looking for a man to marry.
"I posted a meme which was "Single bell, single bell, single all the way" and I thought it was funny but they turned the meaning," she said.