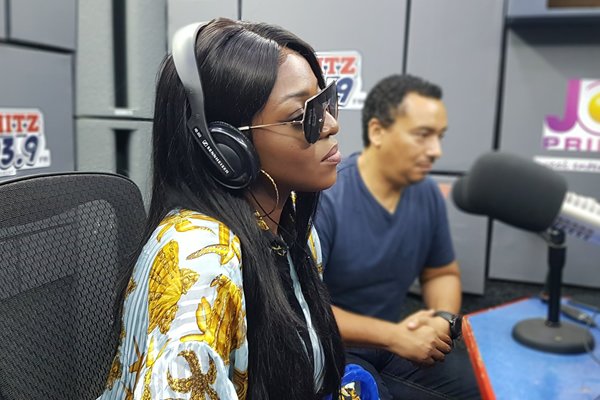 Actress Yvonne Okoro has disclosed that she would have accepted a deal to be an ambassador for embattled gold dealership company, Menzgold.
According her, if managers of the company had approached her with a good deal, she would not have minded.
"If they had approached me and paid me well," she would have agreed to be an ambassadorial deal from Menzgold.
The embattled gold dealership during its days of glory received several endorsements from some of Ghana's biggest entertainment personalities.
The celebrities, from music to entertainment, were either appointed ambassadors or publicly declared their endorsement of the company.
Currently, a court has issued a warrant for the arrest of Menzgold CEO Nana Appiah Mensah, popularly known as NAM1, who is accused of defrauding by false pretence and money laundering. He has currently been arrested in Dubai.
It comes months after angry customers agitated for the intervention of the state after all their efforts to retrieve their investments failed.
During its lifespan as a gold dealership company, known celebrities including Okyeame Kwame, Becca, Joselyn Dumas, Jackie Appiah and Stonebwoy were seen on posters and billboards as ambassadors of the company.
Others, including Sarkodie, Tracy (Sarkodie's wife), Shatta Wale, Benedicta Gafah also declared their support for the company and its CEO.
When Andy Dosty asked her if she invested in Menzgold in an interview on Daybreak Hitz on Hitz FM, she responded, "Did I invest in Menzgold? I never did."
Even though she did not invest in the company, the actress said, "I do not have issues with people who invested in Menzgold," because "people are hungry and if there is a way out for people to earn money, a lot of people believed that it was a scam, but they were willing to take the risk…"
 
The bubbly actress noted that "I just think that when the circulars started going out," people should have thought about investing in the company.
Yvonne Okoro explained that Nana Appiah Mensah deserves some props because he has done a lot for the Ghanaian entertainment industry.
The Menzgold CEO established Zylofon Media with interests in movies, music, fashion and a host of others. The company signed several celebrities including Shatta Wale, Stonebwoy, Becca, Benedicta Gafah and James Gardiner.
"The truth of the matter is he did a lot for the industry," she stressed even though she said she knows people will not agree with her.
"Name one person who has done so much for the industry, I don't know anybody" Yvonne Okoro said. "I feel that sometimes who should be honest with ourselves."
When Andy Dosty sought to find out how she would have felt if she were an ambassador of Menzgold and the company is facing this current predicament, Yvonne Okoro responded;
People make mistakes, "politicians make mistakes, we still end up voting for them…" and she believes that she would "owe it to Ghanaians" to apologise to Ghanaians for misleading them.